Last week I made a qiuck jaunt down to Austin to visit family and friends. It was a nice low-key trip and great time seeing some of the high school bros and Texas racing family. We took advantage of the lower elevation to do some power testing, and I came away feeling very, very pleased with how the strength and fitness has progressed since this time last year. I capped off a great week by racing the TMBRA State Champs series finale at Rocky Hill Ranch. The Texas racing series has to end their season in mid May due to the heat... we're just getting started up here in Colorado!
In the race I was able to get off the line first and open up a gap as we hit the first climb. I got in about 1/2 lap at race pace before the heat started to catch up with me. For the remaining hour of the race (a super short 1:12 one!) it was all about avoiding pushing into the red zone, and maintaining the gap. The heat + humidity was incredible. Despite not being able to attack at full pace, I was suffering super hard the whole time.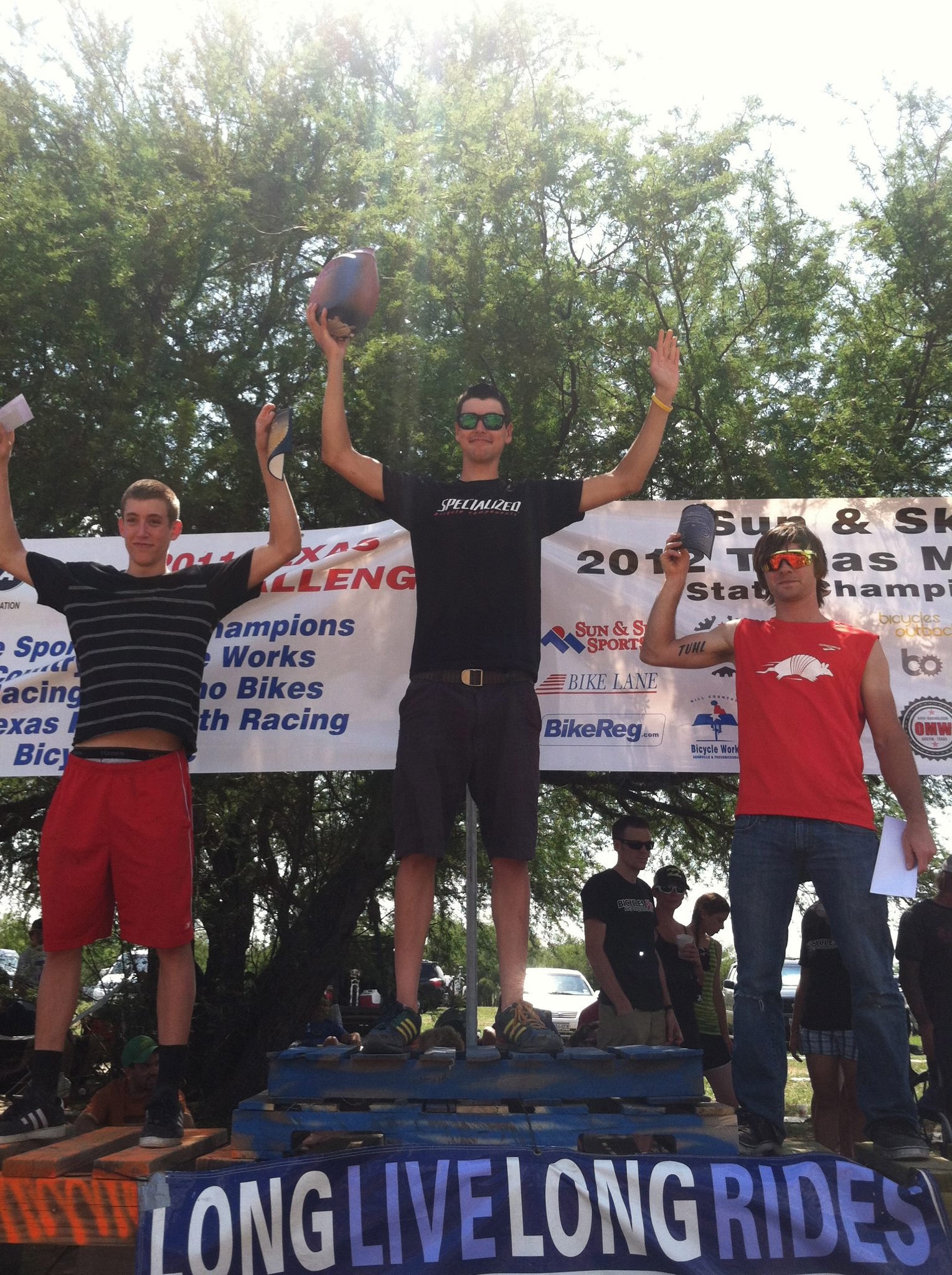 Photo cred Dicky Dubb. Shoutout to him, by the way, for pulling the ridiculous Exterra World Champs/TMBRA Finale double-header. Nutcase.
I'm back in Durango now, and about to go take some laps on the Iron Horse Classic MTB race course, which takes place tomorrow. It's going to be an incredible day with all of downtown shut down, and the lap starting and finishing on main street. Durango is once again pulling out all the stops: The course will go
through
the
Steamworks brewery/restaurant, which will be jam packed with rowdy spectators. A steep ramp dives off the back deck, leading to man-made rock gardens on
main street
as well as an overpass. MTB legend (and Sweet Elite team manager) Chad Cheeney will be announcing for local TV, and cameras and megatrons will be placed at locations around the course. The lap itself is brutal, climbing up and down the mesa that Fort Lewis College sits atop. You should be able to watch some live action from the race tomorrow here:
http://ironhorsebicycleclassic.com/2012-live-broadcast